Streamlined experiences – tailored to your
Making car buying as streamlined and convenient as a trip to the drive-thru window.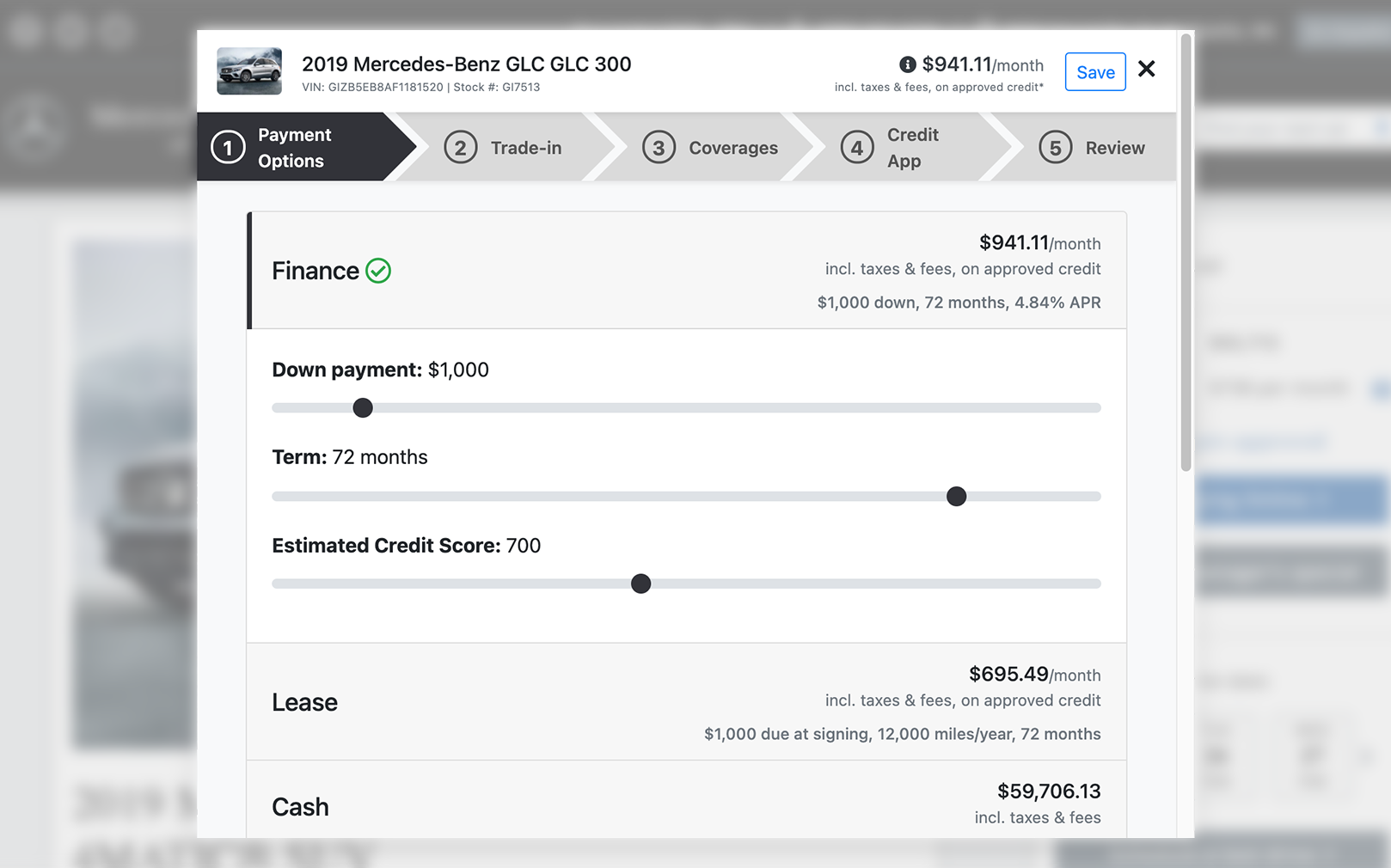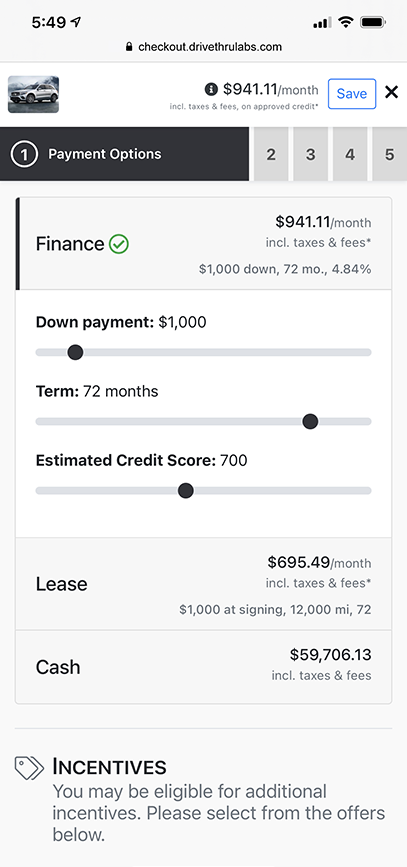 Simplify
everything
DriveThru Checkout simplifies the buying process for everyone involved..

Peyman Rashid
Fishers Imports
How we work
Style your online sales process how you want to fit your brand
User-experience designing

On-going support services
We tackle the challenges you face
Besides working with dealerships as a partner for digitalization, we build perfected products that streamline the car buying & selling process for all stakeholders — buyers, staff, and dealerships.
What We Deliver
Streamlined solutions tailored to your brand experience
Tailored to Your Dealership
Customized extensively to fit your website appearance exactly, making your customers feel right at home.
Accept Online Deposits
Allow your customers to lock-in a deal & reserve a vehicle by placing a deposit online. No fees charged by DriveThru Labs!
No-Hassle Video Calls
Let customers start a video call with your staff from within the purchase screen — no third‐party app downloads needed.
Mobile First Interfaces
Our design team creates highly intuitive, fully responsive, and mobile-first interfaces that look great on all devices.
Penny Perfect Payments
Cash, lease, or finance — accurate and transparent payment calculations for your customer.
Geo-tagged Tax Calculations
Tax calculation for your customers based on the ZIP code of their geographic location.
*Editable by customers if needed
Integrated Trade Valuation
Seamless integration with any trade-in tool of your choice. Customers get their trade-in valued without breaking their purchase flow.
Direct DMS Integration
Display accurate rebates, incentives, and residual values for your customers' buying experience.
Customized Deal Desking
Desk customized deals for your customers by adding discounts or incentives — then share directly via text or email.
Seamless Credit Application
Seamlessly integrated credit applications within the buying process — submitted to your CRM or directly to banks for a quick decision.
Provide Shipping Quotes
SYCN™ integration lets customers see shipping costs during the purchase process, allowing them to roll it into their payment as well.
Integrated F&I Products
Provide customers the vehicle specific F&I offerings with accurate payment calculations, powered by PEN™ integration.
Pricing
Flexible and transparent pricing
Initial 40hrs dedicated consultants included
Additional dedicated consultation @ $120/hr
Everything in Starter package
Custom & OEM integrations *
Custom templates & designing*
Initial 80hrs dedicated consultants included
Additional dedicated consultation @ $100/hr
Custom Plan
Design a custom package
Transactional pricing model
Available for lower volume stores